LAW FIRM
Atty. Gianluca De Vincentis
"Experience and modernity" are the synthesis of the Firm's legal activity
carried out daily with competence, professionalism and seriousness.
REQUEST A COUNSELING
Atty. Gianluca De Vincentis


expert in Criminal and Immigration Law
The De Vincentis Law Firm was founded about thirty years ago by Esq. Giuseppe De Vincentis, my father.

It is thanks to him that I became passionate about law and, after completing my law degree, started - already at the age of 22 - to undertake this profession, which I adore.
I am Atty. Gianluca De Vincentis and, using an American expression, I love to call myself a "Criminal and Immigration Lawyer." The headquarter of my firm is in Telese Terme but, at the age of 35, I also met with clients in secondary offices in Naples, Rome, Milan, Bologna, Turin, Foggia and Berlin. The next and imminent goal is opening an office also in France, more precisely in the city of Paris. As you can easily understand, the subjects of my competence are: criminal law and immigrtion law (citizenship and residence permit). Someone called me "Lawyer 2.0" because I practice my profession outside the traditional schemes. No longer a solitary, individualistic lawyer, jealous of his own knowledge but dynamic, enterprising and who, only with the help of numerous and qualified collaborators, can guarantee maximum professionalism and speed in the execution of legal practices.
The client must not only win but also do it promptly!

Law on Foreigners and Legal Practices
LOGIN
Criminal Law Specialists
LOGIN
Counseling Area
Here you can book your counseling and immediately have an expert who will answer all your questions, providing you with a prompt solution to your legal problem If you had any problem related to Criminal Justice you can immediately ask for advice and in a few minutes you will have the answer to your questions
Book a Counseling
For any aspect related to criminal and penalty crimes in Italy we can carry out an analysis of your case and give you the best solution
Book a Counseling
If you are an immigrant and want to obtain a residence permit, we can guarantee that the procedure is carried out in a very short time
Book a Counseling
We solve your Legal Problems
ensuring full support
Our mission is clear: to protect our clients' rights in a very short time!
Innovative Approach

Being a lawyer is a mission, the call to listen to others, to place others at the center of interest, to help others in a selfless manner. Our clients' approach is based on values such as:

Secrecy
Confidentiality
Competence

Create a new legal culture in Italy, which helps the decision-making process of the authorities in an increasingly complex, more con fl ictive and constantly evolving society.
Do you need advice from experienced lawyers?
Book an appointment today!
Contact us on WhatsApp +39 328 163 7976
From Monday to Friday 9.00 am - 6.00 pm
Meet our Lawyers
We have a team of lawyers
qualified in the Criminal and Immigration law
n.napoletano@gianlucadevincentis.it
Tel: +39 328 163 7976
Avv. Lorenza Napoletano
Immigration Law - Civil Area
r.carlo@gianlucadevincentis.it
Tel. +39 328 163 7976
Atty. Raffaele Carlo
Immigration Law - Civil Area
l.digiacomo@gianlucadevincentis.it
Tel. +39 328 163 7976
Atty. Luigino Di Giacomo
Immigration Law - Civil Area
https://www.gianlucadevincentis.it/wp-content/uploads/2020/12/dario-de-vincentis-scaled.jpg
Tel. +39 328 163 7976
Atty. Dario De Vincentis
Immigration Law - Civil Area
g.deagostino@gianlucadevincentis.it
Tel: +39 328 163 7976
Atty. Giuseppe D'Agostino
Criminal Law
g.santagata@gianlucadevincentis.it
Tel: +39 328 163 7976
Atty. Giuseppe Santagata
Criminal Law
m.dagostino@gianlucadevincentis.it
Tel: +39 328 163 7976
Avv. Massimo D'Agostino
Criminal Law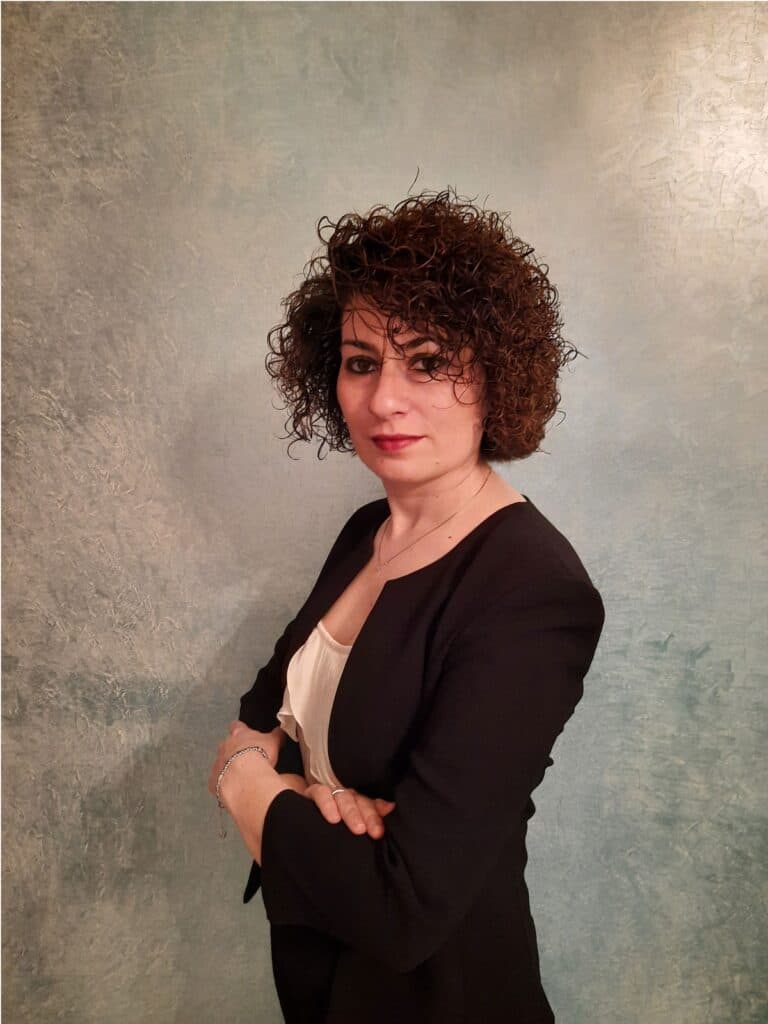 c.giordano@gianlucadevincentis.it
+39328 163 7976
Dott.ssa Giordano Concettina
u.iacobelli@gianlucadevincentis.it
+39328 163 7976
Avv. Umberto Iacobelli
Immigration Law - Civil Area