Immigration Lawyer: who is he and what does he do?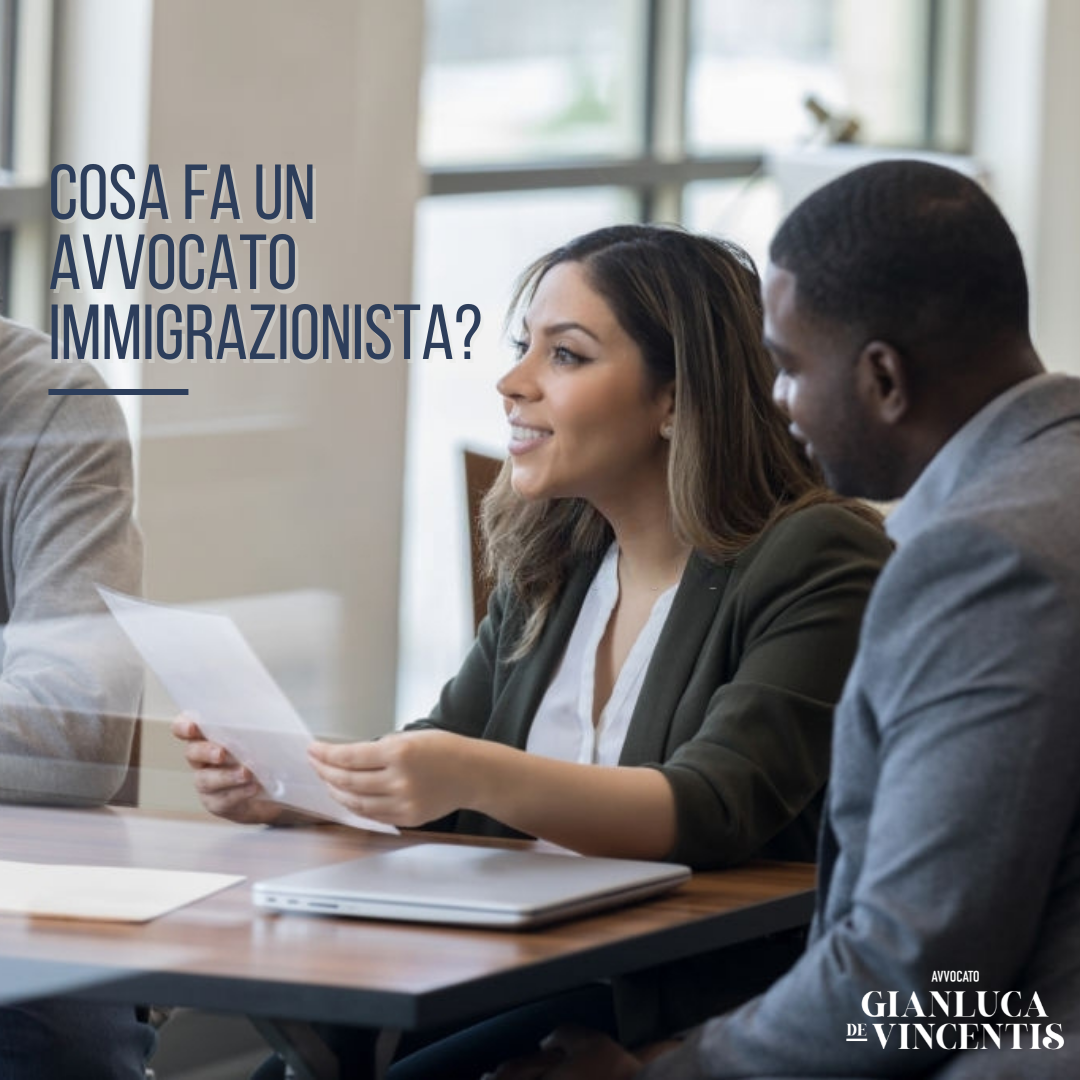 Immigration law consists of several legal situations that affect the foreigner: entry, residence and acquisition of citizenship status.
What is immigration law
Article 13 of the Universal Declaration of Human Rights states that "Everyone has the right to freedom of movement and residence within the borders of each State" and that "Everyone has the right to leave any country, including his own, and to return to his country". Immigration Law is therefore that branch of law that deals primarily with immigration, as a means of providing assistance and protection to individuals entering our country.
The legislative decree no. 286 of 1998 represents, assisted and integrated by European and regional legislation, the cornerstone of the Italian immigration system; it has introduced important, and sometimes controversial, innovations in the context of national legislation on immigration, such as the introduction of the system of entry quotas as a moment of encounter between supply and demand of foreign labor, mitigated by the so-called sponsor system, already introduced by Turco - Napolitano, which allows the foreign worker to enter the Italian labor market through a direct call from the employer. The Consolidated Act also provided for the possibility of family reunification for legally resident foreigners before it was legislated at European level and in general has extended to foreigners a series of rights that were not previously covered by the Italian regulatory system. The T. U. is a complex set of rules that consists of 49 articles, divided into 6 titles.
What does the immigration lawyer do?
The lawyer who deals with Immigration Law therefore focuses on the protection of the rights of EU and non-EU foreigners present in our territory. He offers his assistance in matters such as obtaining work permits, requesting political asylum and/or Italian citizenship, Shenghen entry visas, issuing or renewing residence permits and other legal matters. It also provides its help in case of appeals and/or oppositions against expulsions or detentions, refusals of practices, various litigations.
Lawyer Gianluca De Vincentis: expert in Immigration Law
As a lawyer I provide legal assistance and protection to EU and non-EU citizens who are denied their rights of free movement and citizenship and need international protection or who need, for other reasons, an entry visa, residence permit, long-term residence permit.
Among the activities I carry out are those related to the protection of family unity: residence permit for family reasons, family reunification, marriage with a foreign citizen, protection of foreign minors; and issues related to health, registry, licenses and pensions.
Why contact an immigration lawyer?
If you are a non-EU citizen seeking a residence permit for employment purposes, or seeking recognition of asylum, citizenship, etc., you have found the right law firm for you.
After a thorough analysis of the case and the proper verification of the eligibility requirements to obtain the requested documents, our firm will proceed with the filing of the necessary documents with the appropriate bodies. The firm will provide a rapid resolution of the dispute and will assist in all stages of the process.
Do you need advice or do you want more information about the Permit to stay in Italy?
Contact me on Whatsapp al +39 328 163 7976
𝙂𝙞𝙖𝙣𝙡𝙪𝙘𝙖 𝘿𝙚 𝙑𝙞𝙣𝙘𝙚𝙣𝙩𝙞𝙨,
𝘾𝙧𝙞𝙢𝙞𝙣𝙖𝙡 𝙖𝙣𝙙 𝙄𝙢𝙢𝙞𝙜𝙧𝙖𝙩𝙞𝙤𝙣 𝙇𝙖𝙬𝙮𝙚𝙧